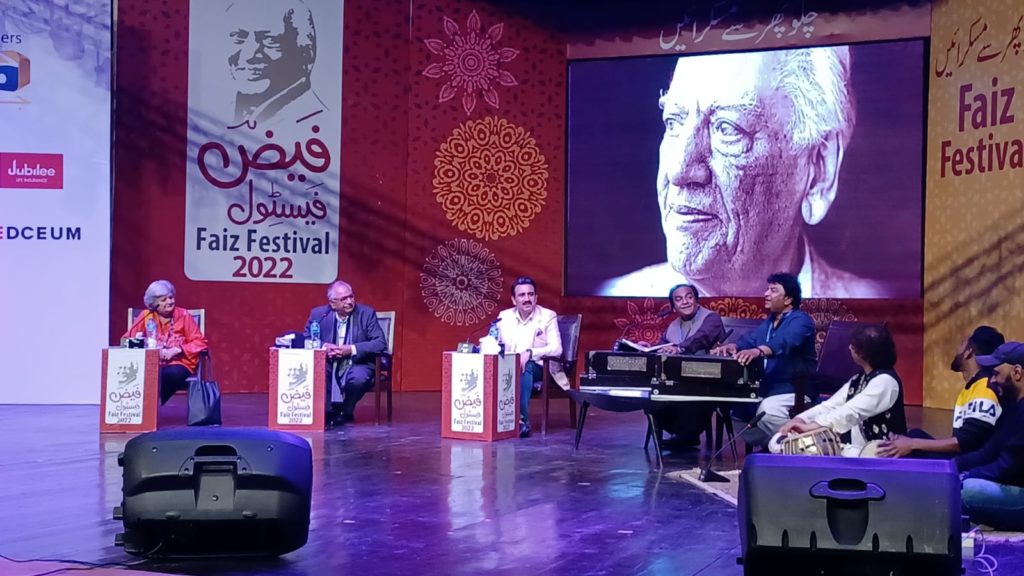 The 6th Faiz Festival is an annual event held in the city of Faiz at Alhamra Halls, Mall Road, Lahore. These events are open to everyone. Therefore, all Faiz lovers can attend this event for free.
Faiz Ahmad Faiz was a great poet and author from Pakistan who wrote in Urdu and Punjabi. He is among Pakistan's most well-known Urdu writers. He was a devout Marxist who got the Soviet Union's Lenin Peace Prize in 1962. His writing has had a lasting impact on Pakistani literary works.
This year, the Faiz Festival is back after a two-year break owing to the Covid-19 epidemic. The Faiz Festival's 6th iteration will be full of the unmatched excitement and vitality our fans have been seeking for the past couple of years. The festival will infuse the air of Lahore with the fragrance of art, cultural environment, culture, and literacy, with a mix of theatrical performances, musical nights, cinema screenings, art galleries, talks, and cultural nights, among other things.
Highlights
The 6th Faiz Festival started yesterday in Lahore at the Alhamra Hall. A three-day event will continue till the March 6th, 2022
Yesterday the event was inaugurated by Commissioner Lahore Capt (retd) Usman. Tina Sani's poetry, Tahira Syed's talk, Ajoka Play were the main highlights along with many others activities and sessions.
Today is the second day of Faiz Fest. Adeel Hashmi will conduct Kalam-e-Faiz Parhat at 6:00 PM sharp.
On the third day, Zia Mohyeddin will conduct a session Aik Sham Zia Mohyeddin k Sath 5:00 PM at Hall 2
The event will feature many other sessions on Faiz's poems, literacy, and originality. In addition, the event has set multiple indicators to track COVID-19 SOP compliance. Moneeza Hashmi, Chairperson of the Alhamra Board, stated that Alhamra would put all efforts into making this event memorable.
The event warmly greets both internal and overseas attendees to the Faiz festival in Lahore. So, if you are a resident of Lahore, do visit this event and cherish the incredible work of Faiz.
Lahore is a great city to live in, with lots of exciting activities. If you want to read more about such kind of info visit Sirmaya.com.
.