Table of Contents:
10- 18-19 Kensington Palace Gardens ($128 million)
9- Palazzo di Amore ($195 Million)
8- Ellison Estate ($200 Million)
7- Four Fairfield Pond ($248 Million)
6- The Odeon Tower Penthouse ($330 Million)
5- Les Palais Bulles ($390 Million)
4- Villa Les Cèdres ($450 Million)
3- Villa Leopolda ($750 Million)
2- Antilla ($1 Billion)
1- Buckingham Palace ($2.9 Billion)
The word "home" evokes a feeling of warmth and comfort in us. For most of us, the size of the home is not that important as the calmness and security it provides. Moreover, for those, who ace the lists of 'Top Billionaires', and 'Forbes', the home is a place where they can flaunt their wealth, afford unimaginable luxuries, and spend most of their fortune.
Billionaire homes are an architectural expression that came into existence with vanity and extravagance. Its luxury and uniqueness not only inspire ordinary people to become wealthy but also provide opportunities to experiment with some of the most uncommon and expensive innovations of technology.
18-19 Kensington Palace Gardens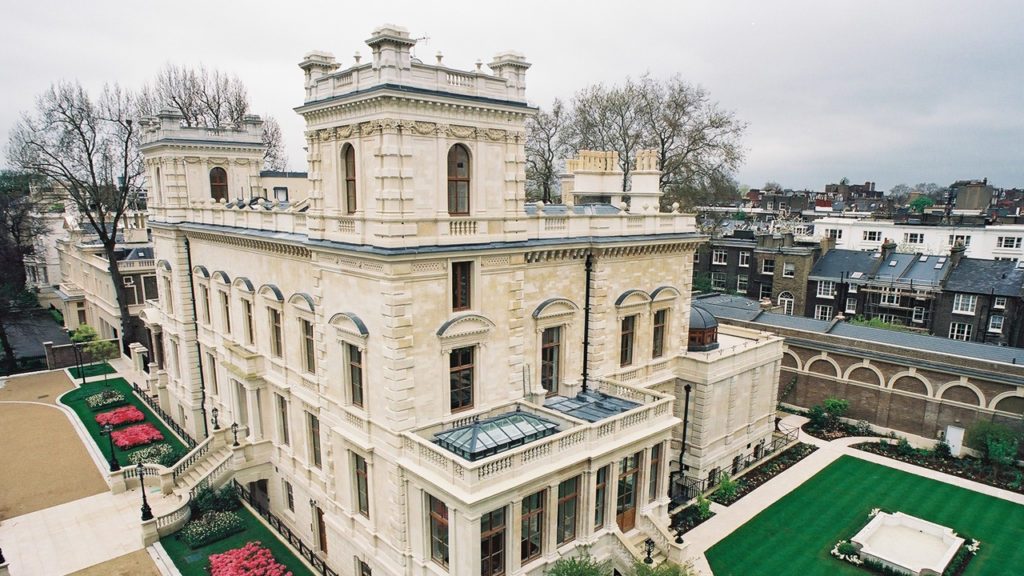 Indian steel tycoon Lakshmi Mittal owns this 18-19 Kensington Palace Gardens. This 55,000-square-foot 19th-century mansion was built as two semi-detached houses. After hosting the embassies of Egypt and Russia for years, the buildings were bought by developer David Khalili, who combined them into one luxurious palace.
Palazzo di Amore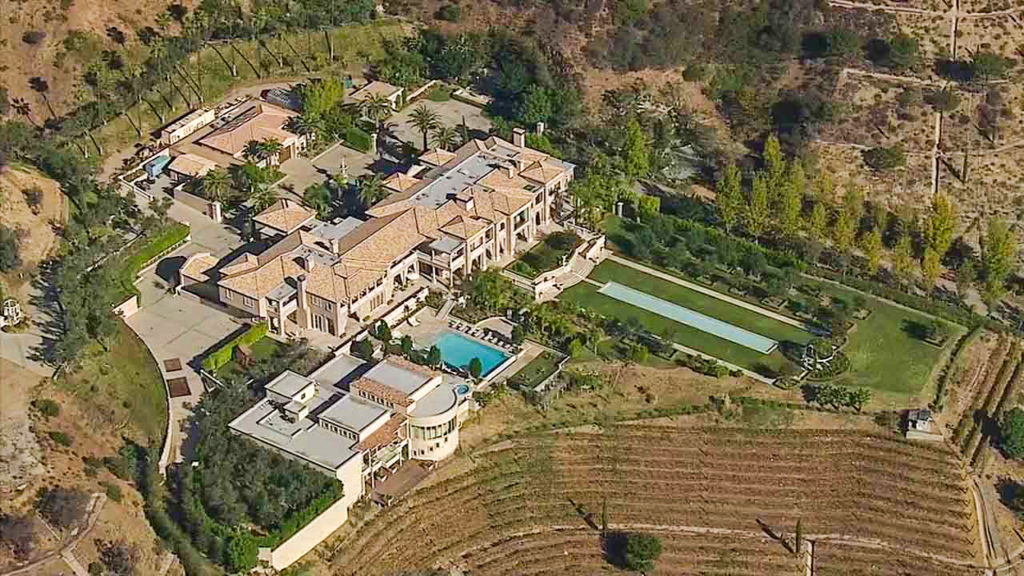 Palazzo di Amore is one of the most expensive homes in the United States, at $ 195 million, but doesn't seem to be particularly popular in the real estate market. The colossal, and certifiable 50,000 square feet mansion is one of the most bunker estates in the area, with a long list of amenities including a bowling alley with a 12,500 square foot home entertainment complex, a 10,000-bottle wine cellar, ballroom with revolving dance floor and theatre. Moreover, there is a totally separate guest house, tennis court, a swimming pool along with 128 feet long and fully reflective pool, and gardens.
Ellison Estate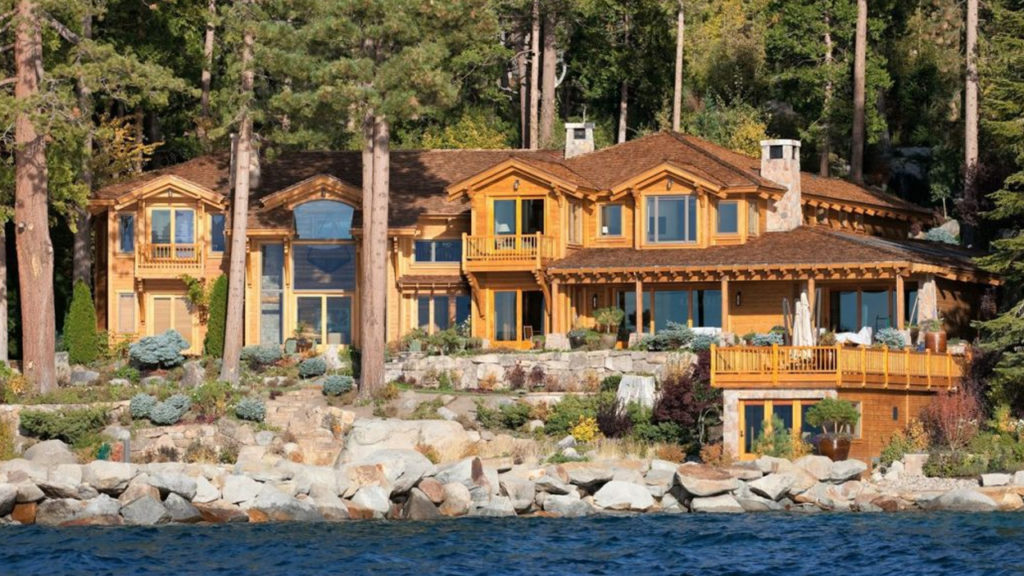 Oracle co-founder Larry Ellison and one of the richest men in the world owns Ellison Estate worth 200 million dollars, which is also considered as an eighth-most luxuriously expensive home in the whole world. Due to the sheer size of the property, 23 acres, it houses more than one residence. On the territory of the complex, you will find 10 different houses, tea and bathhouse, an artificial lake and a pond with koi carp. You will also find very expensive trees throughout the estate, such as redwoods, cherry blossoms, oaks, and maples.
Four Fairfield Pond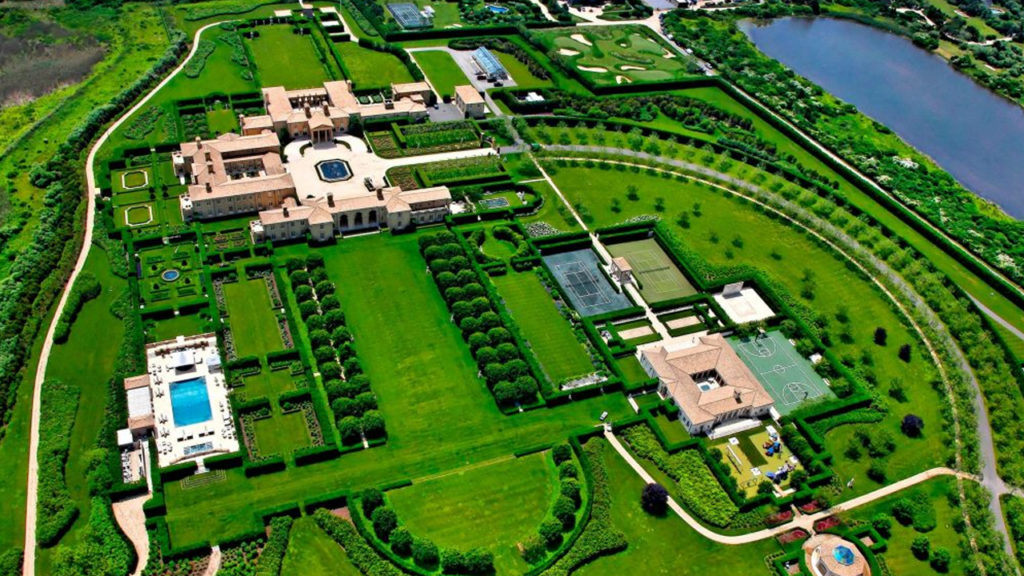 Ira Renner's giant Italian Renaissance limestone home sits on 63 acres on the seafront in the Hamptons. The 62,000-sq-ft mansion has 39 bathrooms, a spacious 91-foot dining room, and 29 bedrooms. The hotel also has all kinds of luxury recreational facilities such as a garage for 100 cars, tennis courts, bowling alley, basketball court, squash courts, and three swimming pools.
The Odeon Tower Penthouse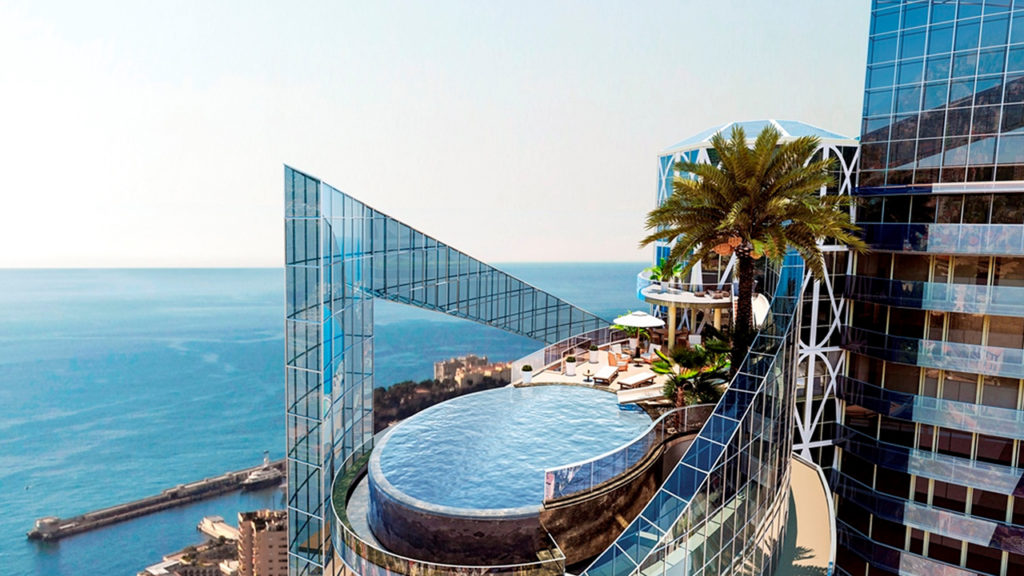 The Odeon Tower Penthouse is valued at 330 million dollars and sits alongside the most expensive and most impressive homes in the world. For that kind of money, you will get an apartment with an area of 35,000 sq. Feet on the roof of one of the most expensive buildings in Monaco.
Tour Odeon was developed by Groupe Marzocco and designed by architect Alexander Giraldi. There are several floors in this penthouse along with the elevators for each of these floors. If that's not enough, how about a private waterslide in the 360-degree infinity pool offered by this penthouse.
Les Palais Bulles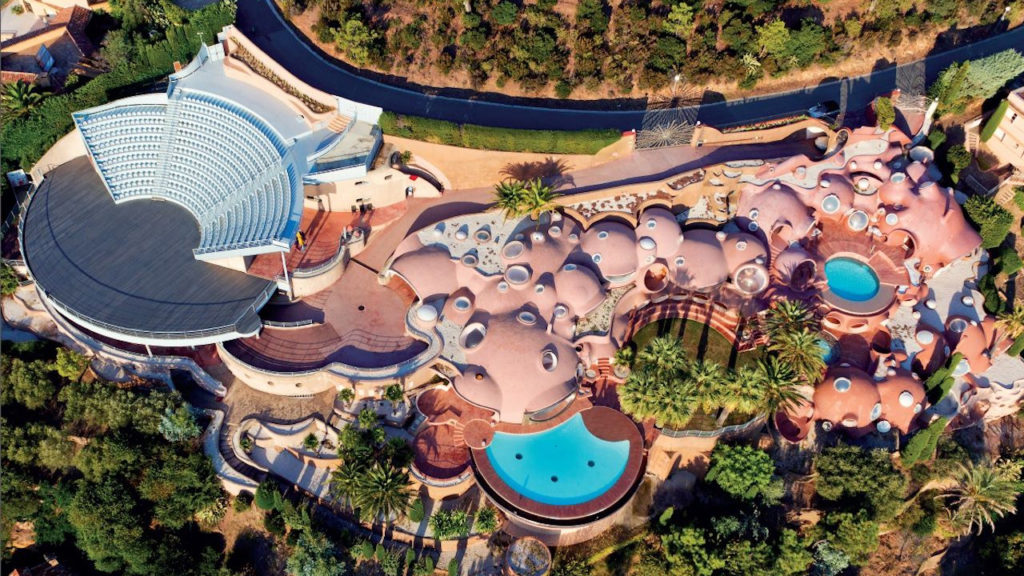 Les Palais Bulles was designed by the Hungarian architect Antti Lovag. It offers a range of circular rooms that slope down a cliff overlooking the Mediterranean Sea. While Lovage is reportedly inspired by early cavern dwellings, this waterfront hotel is not lacking in modern amenities, including three swimming pools, multiple gardens, and a 500-seat amphitheatre on the hillside. The Bubble Palace is currently the holiday home of French fashion designer Pierre Cardin and has been the venue for many luxury events like fashion events staged by Dior and others.
Villa Les Cèdres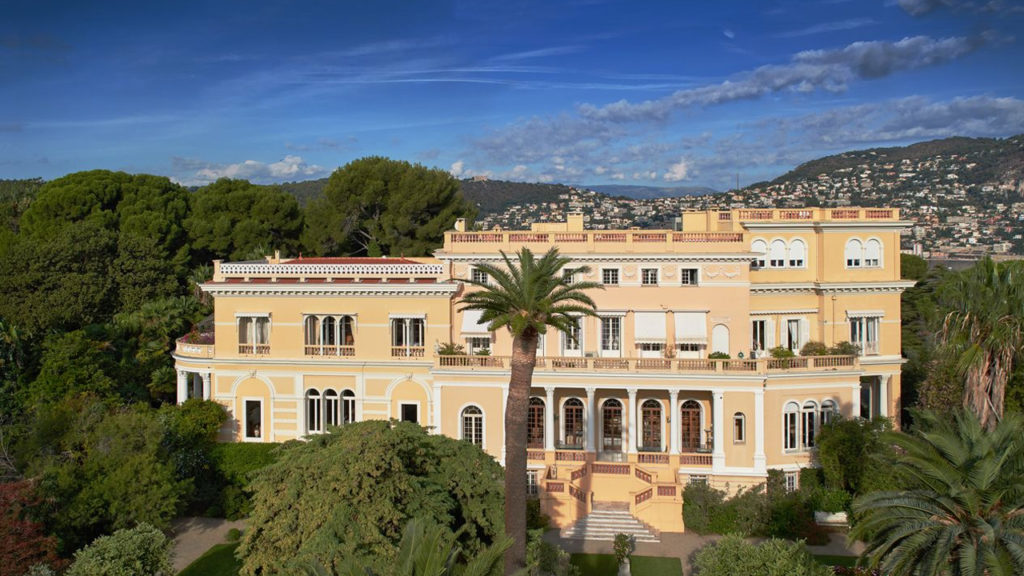 Villa Les Cèdres, located in France, is ranked fourth on our list of the most expensive houses. This home, valued at roughly $ 450 million, is worth nearly half a billion dollars. It was first built in 1830 and was purchased by King Leopold II of Belgium in 1904 and was previously considered the most expensive house on the market in 2017. But it has since been overtaken by the other three much more expensive homes on the list.
The hotel is located in a park area of about 35 acres and got its name from the many cedars growing on its territory. The home is approximately 18,000 square feet and consists of 14 bedrooms. It also has a large stable for 30 horses and an Olympic-sized swimming pool. Inside, you'll find 19th-century oil paintings, gilded woodwork, crystal chandeliers, and a wood-panelled library of 3,000 books somewhere in the area.
Villa Leopolda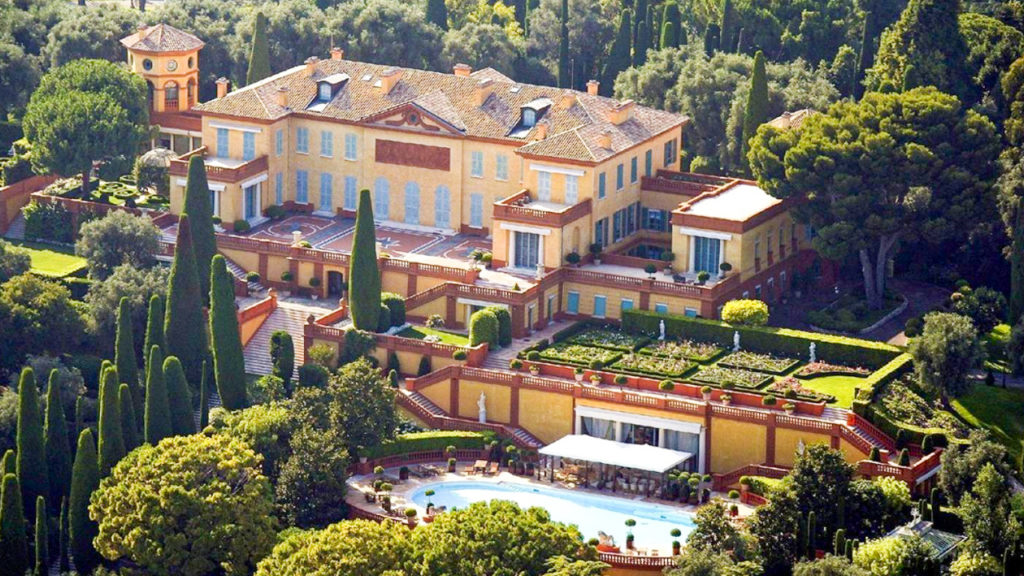 Leopolda estate is probably the most expensive villa in Europe and is spread over 50 acres of land. It includes a commercial-sized greenhouse, pool and pool house, summer kitchen, helipad, and a guest house that's larger than most millionaire's palaces. This villa was used for a film set in Hitchcock's classic 1955 film To Catch a Thief. Mansion's owners are the widow of Lebanese banker William Safra and Lily Safra, a Brazilian philanthropist.
Antilla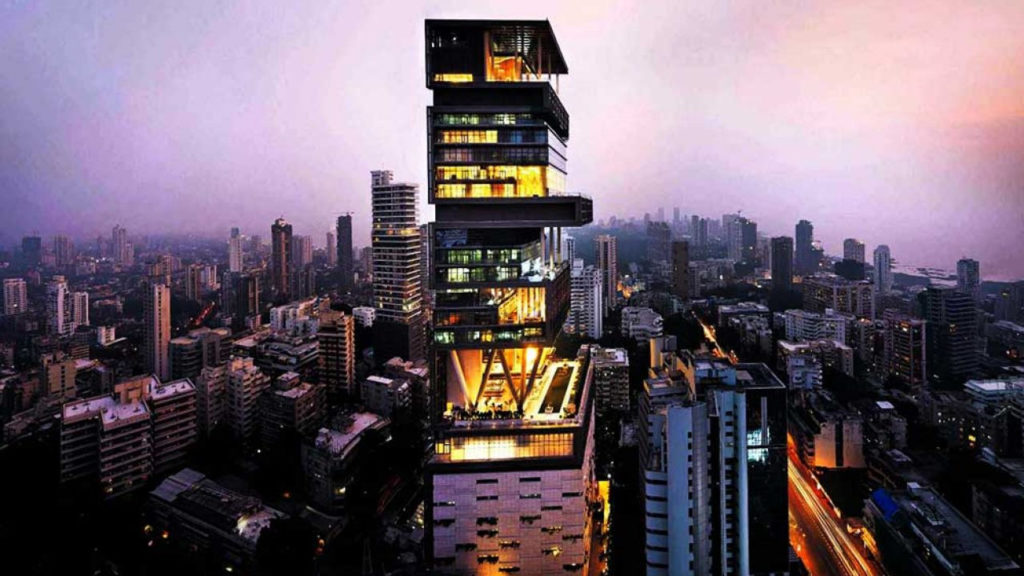 The Antilia Hotel was designed by Perkins and Will and named after a legendary island in the Atlantic Ocean. Antilia is worth over $ 1 billion and takes four years to build. Now she stands proudly in the middle of the slums of Mumbai.
This 27-story residence, covering approximately 400,000 square feet, is larger than the Palace of Versailles. With three helipads, six levels of underground parking, salon, a spa, dance and yoga studios, 50-seat cinema, ballroom, multiple pools, along with an ice cream parlour, Antilia reportedly requires about 600 employees to service.
Buckingham Palace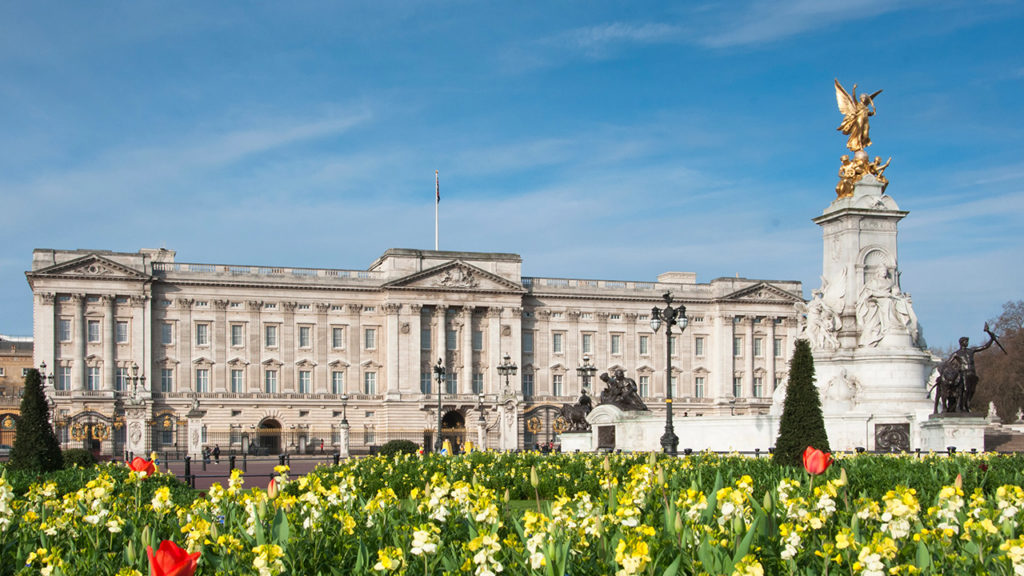 The Queen of England's London home with 775 rooms, including 52 royal bedrooms and guests, 78 bathrooms and 92 offices, is still considered the most expensive home in the world. Although the British Crown Trust owns many castles and estates throughout the UK, Buckingham Palace has been the official seat of the monarchy since 1837.
For more informative blogs, visit https://www.sirmaya.com/blog/