At present, the technological advance and the transmission of data on the internet is completely incredible and surprising. Today everything that flows through the large network is measured and controlled by computer programs. Hence, selling your home with Artificial Intelligence is possible.
Social networks, as well as search engines, are great means of capturing information. So are mobile terminals, movie and series platforms, televisions themselves, even Amazon, among many others.
Today all the interactions that are carried out in any utility such as those mentioned above, are transformed into information managed by computer algorithms.
Artificial intelligence plays an essential role in today's society. Thanks to the Big Data mentioned above, artificial intelligence decides what information to show you and what not and at this point is where we are going to focus on the next few lines.
Do not miss the opportunity to understand what artificial intelligence can do for those who want to sell their home.
The mass media
The mass media are no longer like they were a few years ago, and they are erroneously known as news agencies. Though, today, they use their own information media for a large part of their daily tasks.
Today large information media are known as Google or Facebook. They are not the only ones far from it, but they are the most important and they are the ones that we mainly focus on.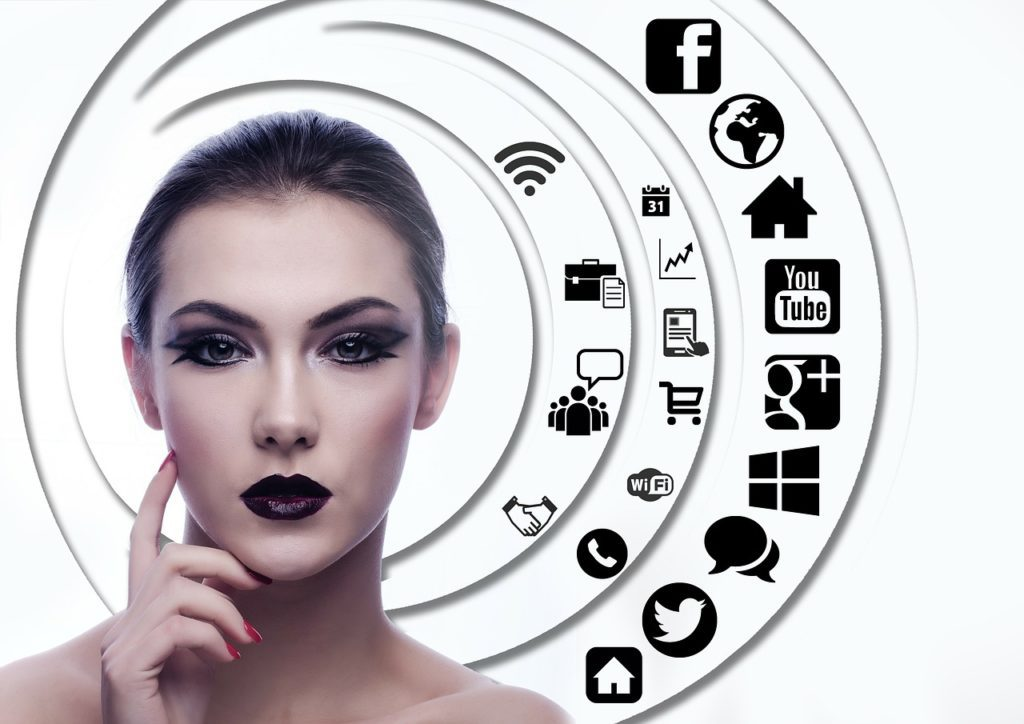 Google
Google collects information not only from the searches you carry out but also from the use of any of its applications. And if you go deeper into knowing Google, you can see that they are involved in everything that most of the average people use on a daily basis.
It is very common to use Gmail, Google Calendar, YouTube, Drive, Google Play (Android), etc. Well, the use of these free applications is nourished by information that we ourselves also provide for free. So it is a win-to-win relationship.
Facebook
Facebook for its part is another great power collecting information from users. The latest mass data collection addition is WhatsApp.
It is well known that when it comes to active users, Facebook takes the record. But it also has Instagram under its control, which, added to WhatsApp users, allows them a ridiculously disproportionate reach.
How do these media affect the process of selling a property with Artificial Intelligence?
Take into account that these media have a reach between 70-90% of the people who use the internet regularly. The logical thing is to think that if I want to reach a buyer for my home, I will do so through these means.
But it is no longer just about the reach of these media, but the persuasive potential they have.
It is known by the vast majority that our mobile terminals listen to us. And that is why it happens that after a conversation between friends when interacting with certain mobile applications, ads related to the topic of the conversation appear.
This allows these media to understand that if you are talking about looking for a house in Islamabad, or in Lahore with a garden and pool, it is because you have in mind to buy or sell a home and that is why it tries to help you by showing you homes that could fit you.
Also using the Google search engine, if you put that you are looking for a 3-bedroom apartment in Lahore, it is most likely that for several days you will have ad views nudging each other among other ads to persuade you.
Ultimately, what we want to make you understand is that before making a decision about whether or not you want a home, you begin to receive such an amount of information that it is very likely that sooner or later you will end up making the decision to acquire one.
Digital Marketing in the sale of your home with Artificial Intelligence
In addition to the control of the information of these media, the emotional control of Marketing is added. You will already know that Marketing was created to generate needs in people. Therefore, it is almost certain that in your house you have so many things that you do not use, but that at a certain moment you thought you needed and paid significant amounts of money for it.
Marketing is a technique that real estate professionals try to develop to attract the attention of people who are looking for a home with certain characteristics.
Very attractive advertisements are used, which persuade the interaction. And success is generally quite acceptable.
That is why the Internet is the most widely used means of dissemination in marketing, since being able to reach specific people en masse allows receiving very interesting feedback. And specifically Digital Marketing, it is marketing aimed at internet users.
You will notice that we make a differentiation between Marketing and Digital Marketing, and in short, the support where an ad appears is not the same on the internet, as in a store window. Because everything is concentrated in the way that users have to relate to digital elements and tangible media.
How can we take advantage of technological advances to sell your home?
As it is already clear, we are going to concentrate on digital information media to reach the great mass of people that exist using the means indicated above. With what is clear, that we will focus on Google and Facebook exclusively.
To reach a great mass of users, we will use the tools that these media provide us. The way to achieve this is through its specific platforms with Advertising Campaigns. Which is not complicated, but it does require some technical knowledge.
Success will depend on knowing how to target only people who are interested in buying a home in the coming days, this is possible but not easy to achieve.
The difficulty lies in knowing how to segment the users who are reached with your ads and for that you will have to take the trouble to learn how to use these tools. It won't be difficult, but you will have to spend some time on it.
In either of the two information media, Google or Facebook, there is a platform to develop your advertising campaigns.
An advertising campaign is made up of several advertisements with different objectives each.
Each ad should have a different objective because as your advertising campaign progresses, you will be able to measure the results and effectiveness of your ads. This way you will be able to modify those that are not reaching the desired impact, for others similar to those that are receiving the desired interaction.
Related costs and their metrics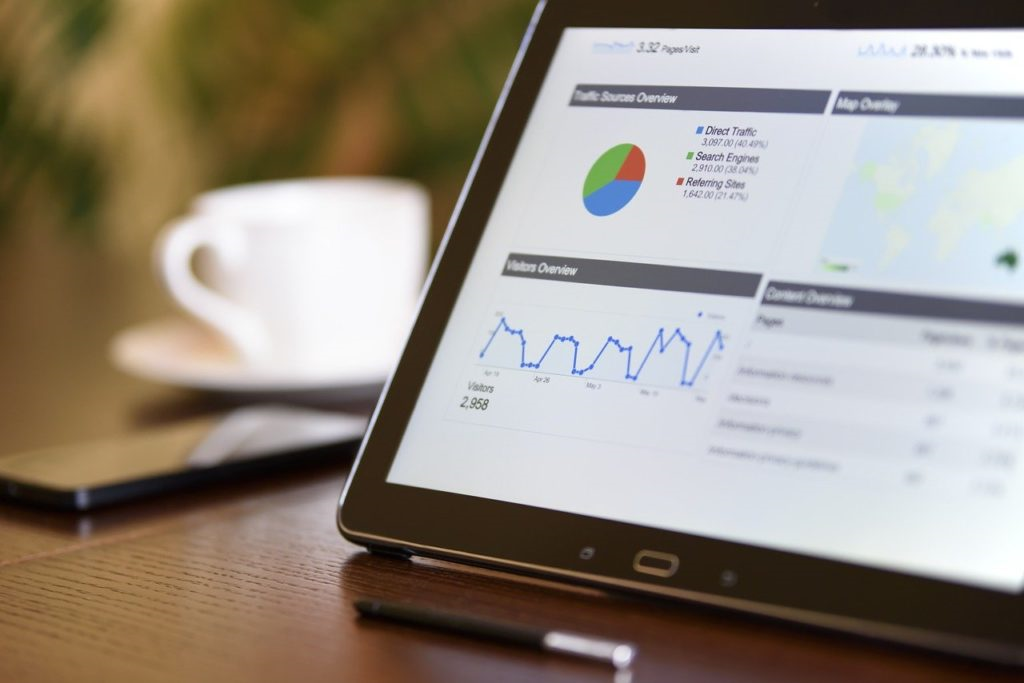 As you may have guessed, using these advertising platforms requires a cost that you will have to bear. It is quite cheap if you compare it with other means, and the relevance and success is much higher than what you could perceive using similar services.
Similar, to the online real estate portals themselves, where advertising is free but highlighting your ad or returning it to the first page is another matter. And the problem is not only the high cost, but the duration of its effects.
In an advertising campaign, you will pay only for the interactions received, and not for the views of your ad, that is, you will pay only for those users who have visited your publication.
Receiving 10% interaction on views is synonymous with success for your campaign. After that, if another 10% of the interactions become a visitor to your home, you could say that 1 in 100 views becomes a visit to your home.
We will anticipate that this metric is completely fictitious and it is only an example, but without a doubt, the metrics that you can get are much better than in any online real estate portal.
Some recommendations on the use of Advertising Campaigns
Although reaching your potential buyers using Artificial Intelligence, it is something less than a specialty within the world of Digital Marketing. You need to understand that it requires a certain dedication process, especially at the beginning of the marketing phase of a property.
If a professional, who is regularly engaged in these tasks, can take several days of exclusive work to compose a solid Campaign based on a defined strategy, for a person who is not used to it, it could take him several weeks. But do not think that they will be things of months or anything like that. It will be just 2-3 weeks.
Before setting up your announcements, try to compose all of them first. You will save time and will allow you not to lose focus on the target that is undoubtedly receiving visits to your publication.
Where to send our leads?
Ideally to a web page built by you, where you decide how to expose the information related to the house. This is photographs, descriptions, characteristics, contact forms, social networks, etc.
But in the worst case, you can point to the publication that the online real estate portals give you for free. It is not recommended, but it can be useful.
From Sirmaya.com we want to clarify that carrying out this strategy to attract buyers can be considered as a viable minimum that can yield quite acceptable results, but it is still part of a much more complex process than indicated in these lines and only a significant part of the total set of processes that involve the commercialization of a home.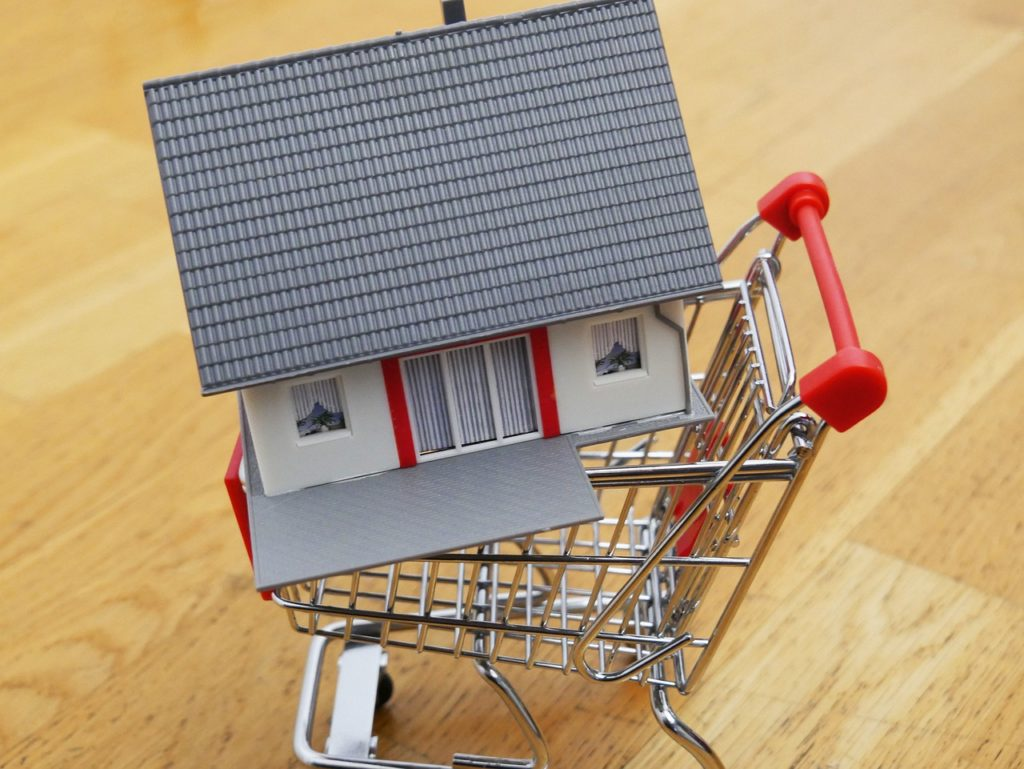 We hope that what you read is effective for you. And if we have only managed to generate the curiosity to know and expand the information of this technological world adapted to the real estate world, we will consider it one more small success.
Take advantage of the moment and share with your social media, so you will help us reach more people to whom we hope to expand information. What do you think of Artificial Intelligence, did you already know it?