What function does a window play in a home's curb appeal? Because they are an essential element of a house that allows natural light and air for ventilation. Trendy Window styles add more value to the home's worth and exterior look.
Windows have come a long way from traditional Victorian to modern minimalist designs. Thanks to the ever-changing architecture and home design trends. Their goal of lightening and enriching the interiors, however, it has remained consistent.
There are many different window designs and patterns to pick from, if you are looking to buy a house. Understanding your budget requirements and architectural style is important in making the best decision.
This Blog explains how different Trendy window styles and designs differ from each other.
Types of windows
Casement Windows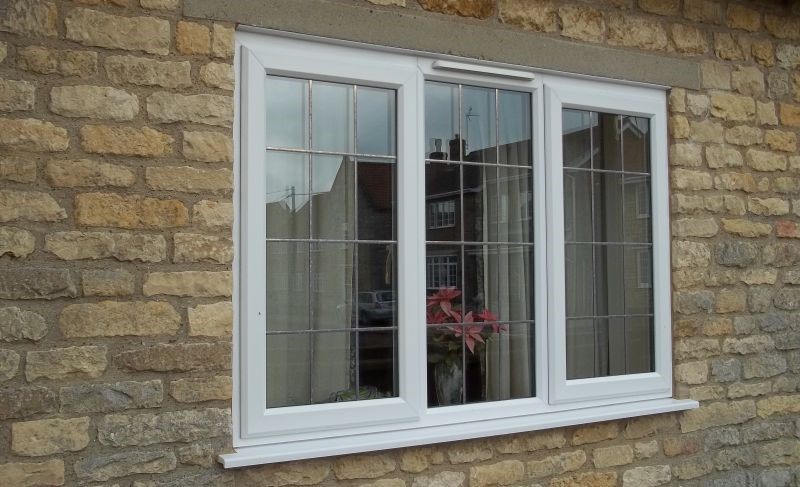 These windows are long and broad that open by turning a crank. They're easy to clean, and have excellent natural ventilation, and can be customized, making them suitable for modern homes in hot regions. These are one of the best windows because they open inward and can be slanted to allow natural breezes to enter the structure.
Other advantages include ease of use, inexpensive maintenance, and high energy efficiency. Double-pane fiberglass frames with low-E coating for UV protection and temperature regulation so, it can be placed with casement windows.
Pros:
They are Easy to operate
The casement window completely opens outward, offering better ventilation and view
These fixed-pane windows are energy-efficient & highly secure
Casement windows can be adapted to suit various styles customizable
Cons:
Casement windows & central air conditioning cannot work together at a time
These window designs can't be too large in size & weight
Can't use storm windows or screens
More mechanical problems
Awning Windows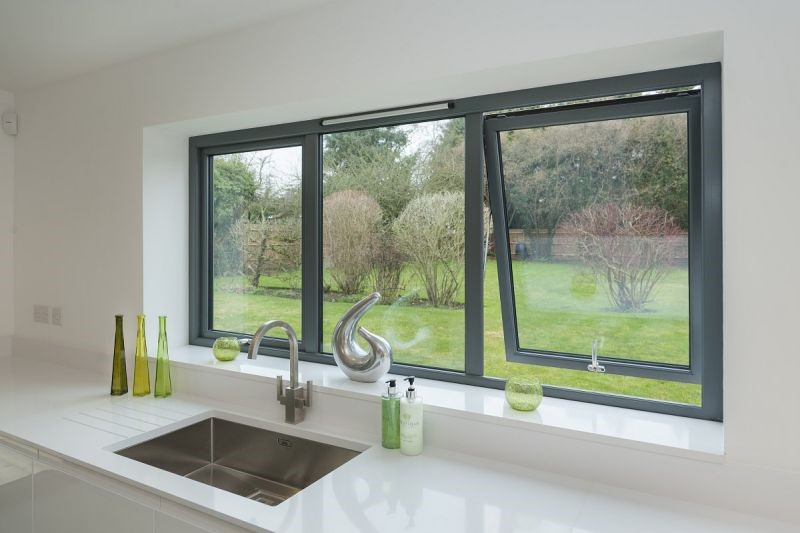 Awning windows are similar to casement windows, but they have top-mounted hinges. They expand outward, allowing plenty of natural light and airflow, perfect for good ventilation. They're ideal for restricted locations like a store or kitchen.
Pros:
Awning windows are fixed higher in the walls, maximizing ventilation without rainwater.
Ideal for wet climates because of their weather-tight construction
Versatile and perfect replacement windows as they can be combined with other window types
Cons:
They get dirty quickly thus require frequent cleaning
Not a good option for emergency escape
Picture Window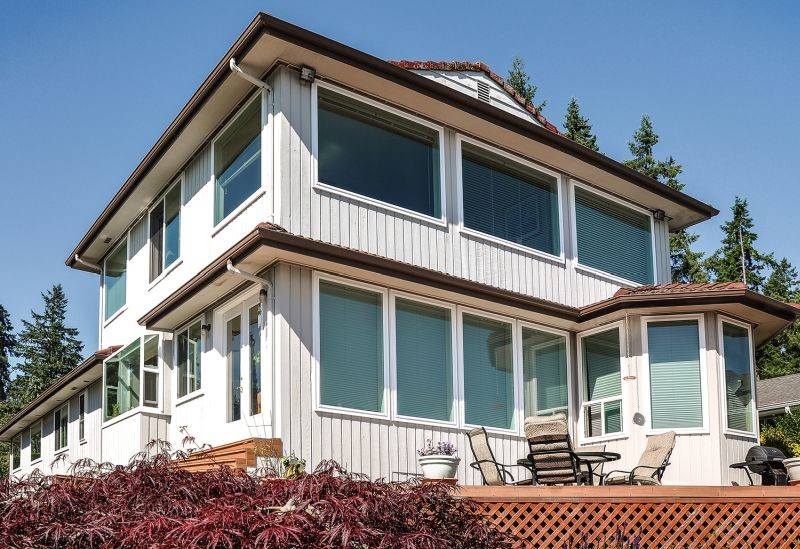 Picture windows are excellent if you want to replace opaque doors or walls with see-through glass windows. They're frequently utilized in conjunction with other windows to create a pleasing look. The greatest location for picture windows is where it will provide the best views of the outside
These windows are only designed for good ventilation so, it allow natural light and provide an uninterrupted view of the environment. Before you go ahead and get one, keep in mind that picture windows are fixed and cannot be opened for air.
Pros:
No replacement cost
It meant to bring in natural light and heat
Low maintenance
Cons:
Heat gain in summers
Lack of ventilation
Not very secure
Double-Hung & Single-Hung Windows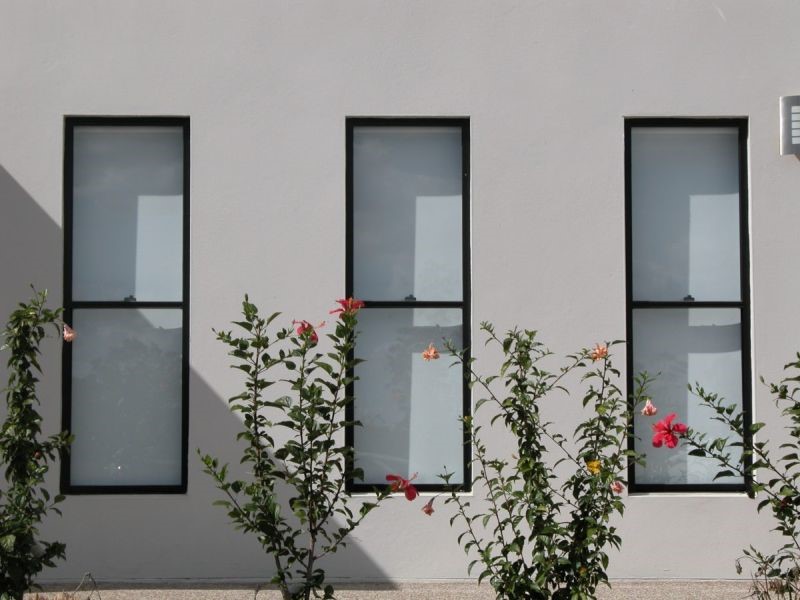 When practicality meets simplicity in the window industry, these windows are born. The key distinction here is the number of operable sashes that slide up and down for ventilation. and these windows are functional and energy-efficient. So, they allow for ventilation, making them ideal replacement windows.
Double-hung windows
Pros:
Ease of cleaning and accessibility
They increased energy efficiency and ventilation
It can be used with window AC
They are available in different sizes, colors, styles, and materials
Cons:
They are Expensive
They aren't quite as airtight as other types of windows
They Require regular maintenance
Single-hung windows
Pros:
They are available in affordable pricing
They have Less sliding issues
Easy installation
Cons:
Less air circulation
They are available in small size only
Bay or Bow Windows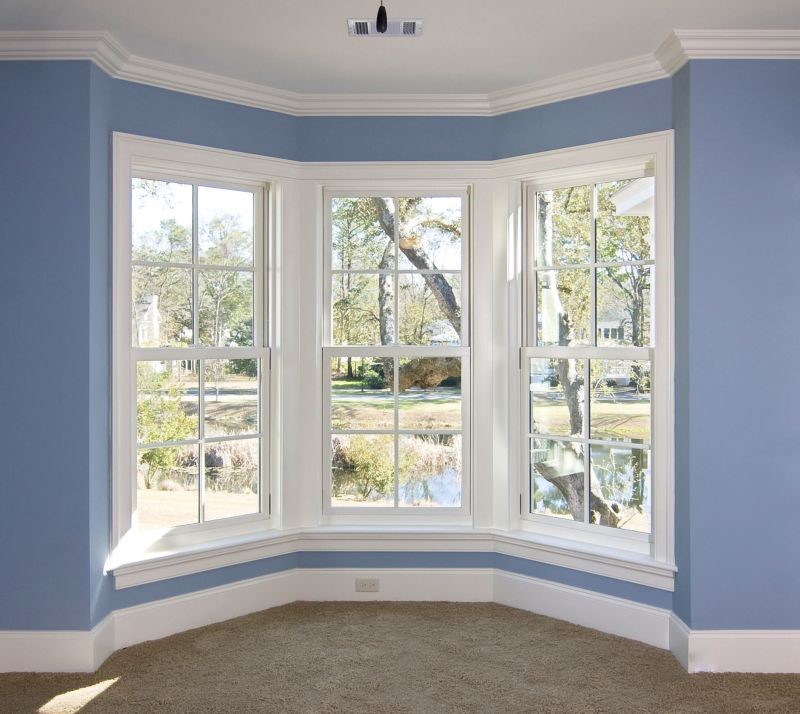 Bay or bow windows are an excellent alternative for making a small room appear larger. They differ significantly in length and shape, although they appear identical at first glance. Bay windows are often made up of three or more windows of varied sizes that form a circular shape on the building's front. A bow window consists of three to six windows of identical size and shape that provide clean and straight lines.
These windows are suitable for tiny spaces because they are mounted ahead of the outer wall. They're usually paired with pictures, sliders, or casement windows, making them a very desirable option. With the suitable material put to work, bay or bow windows can turn out to be a fruitful investment.
Pros:
Natural light and air
Enhanced view
Creates extra space
Adds value to the property
Different styles available
Cons:
Hard to replace
It isn't easy to install hardware on these windows
Higher repair and maintenance cost
Slider Windows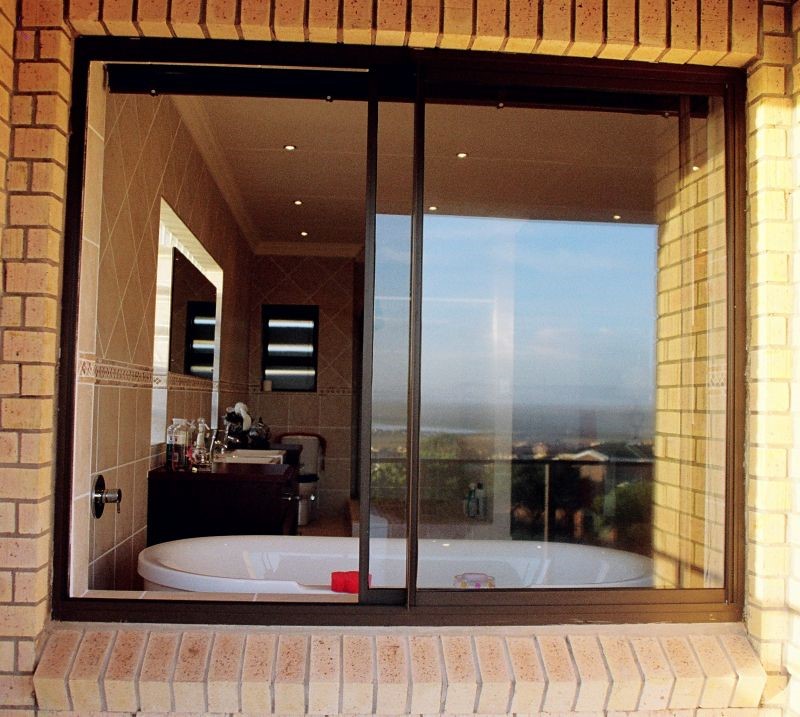 These windows slide horizontally or vertically to give natural light and fresh air because slider windows are typically wider. They're best suited for compact spaces as well as egress requirements in bedrooms.
Pros:
They are Easy to use and durable
They are available in different sizes
Easy to clean and low maintenance
They are Cost-effective
Cons:
Prone to air leaks
Limited color options
Require regular cleaning
Corner Window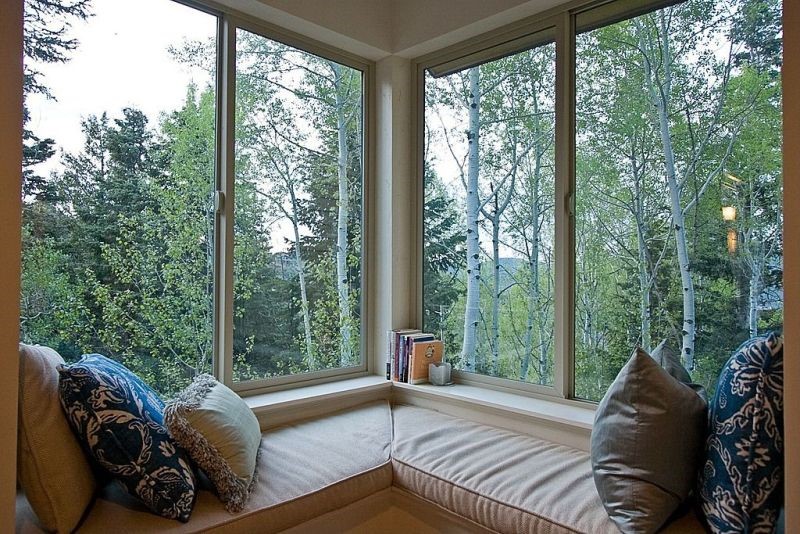 Corner windows are rare but indeed a beautiful addition to a home. Because they offer traditional advantages that rectangular windows do not, including a striking appearance and greater light flow into the home.
Pros:
Good ventilation
Provide a unique look to the house
Maximize view
Are perfect for a lounging nook
Cons:
Not properly secured window type
High construction cost
Laborious to clean
The "dream home" of today has come a long way from postwar tract homes with cookie-cutter features. Because most people now want homes that express their individual style and are loaded with modern, high-end finishes, such as solid-surface countertops, Trendy window Styles and spa-like bathrooms etc. If you want to buy a house must look for a window style keep it in a priority check list, which work as a good ventilation source. Because ventilation is the most important factor to keep the inside environment and air fresh and filtered.