ISLAMABAD: Federal Minister of Science and Technology Mr Fawad Chowdhury said via Twitter that the Ministry has planned to install fog towers in Lahore by August to reduce the smoggy atmosphere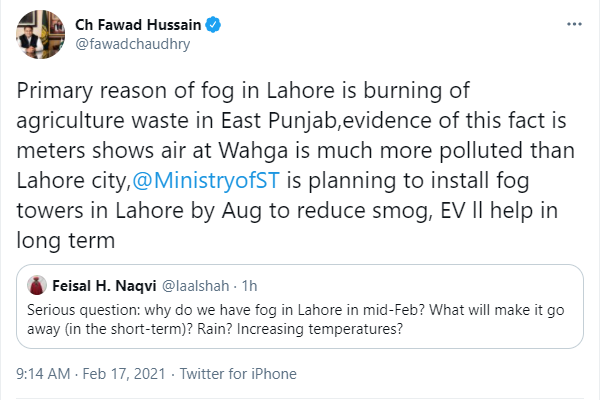 The minister used the microblogging site (Twitter) to respond to a question asked about the matter.
Read: PHA working on 51 Urban forests in Miyawaki, Lahore.
The agricultural waste burning across the Wagah border in eastern Punjab has been identified as a significant cause of air pollution in the provincial capital and surrounding zones.
Besides, he added, the use of electric vehicles could further help avoid this serious environmental problem.
For further updates, visit https://www.sirmaya.com/blog/news/