Table of Contents:
1- What are liquid wallpapers?
2- Main advantages of liquid wallpaper
3- Main disadvantages of liquid wallpaper
The modern market is saturated with a wide range of finishing materials for the renovation of premises. Traditional vinyl and paper wallpapers are not much in use these days. In search of original solutions for interior decoration, the consumer chooses decorative facing mixtures.
Still, liquid wallpaper is the best option in terms of price and quality when performing cosmetic repairs. We propose to consider the advantages and disadvantages of the material.
What are liquid wallpapers?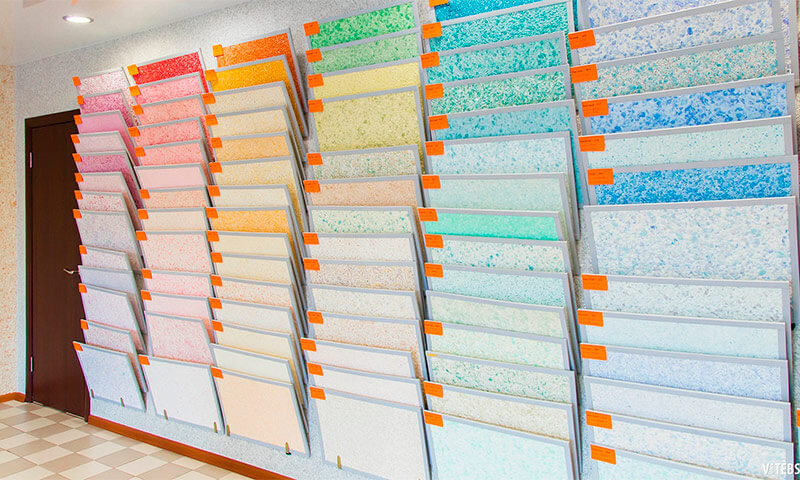 The coating has more in common with plaster. The only thing that makes it related to the usual wallpaper is the presence of cellulose fibers in the composition.
In its original form, liquid wallpaper is a dry mixture consisting of cellulose pulp and various additives:
Cotton;
Silks;
Polyester;
Dyes;
Adhesive base;
Various decorative elements (glitter, mica, tree peels, etc.).
The method of coating the surface is similar to that used for plaster. The mixture is diluted with water; a spatula is used to create an even continuous layer with a thickness of 1.5 to 2 mm.
Due to its plastic properties and a wide variety of colors, the material can be combined and create unique ornaments on the walls.
Main advantages of liquid wallpapers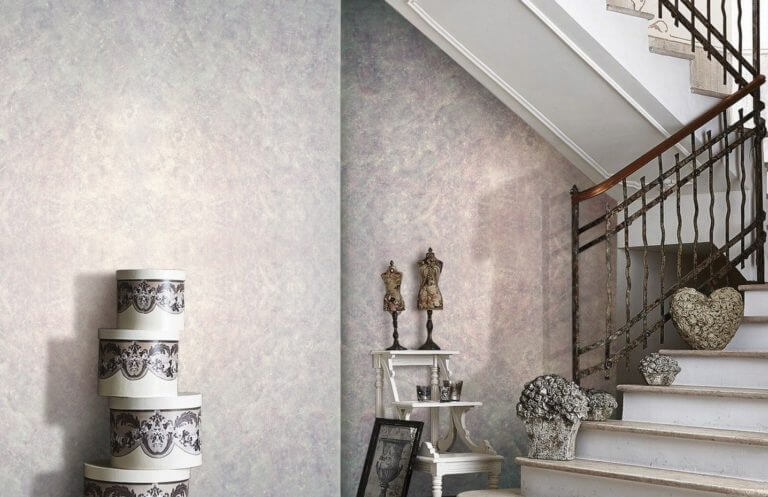 Liquid wallpaper is becoming more and more popular among finishing materials. This is facilitated by the benefits that can be reflected in the following list:
Aesthetics of the coating;
Natural composition;
A large selection of color shades;
Ample opportunities for creativity (creation of patterns, ornaments, paintings, and unique artistic compositions);
Simple application technology;
Antistatic effect;
Suitable for application on any type of surface (drywall, concrete slabs, brick, metal, and even wood);
Absorb sound;
Keep warm well;
Uniform coverage without seams and joints;
Do not require special care;
Easy to clean with dry cleaning methods;
The damaged fragment can be quickly repaired or replaced if necessary.
One more important point can be added to the listed advantages. Liquid wallpaper is relatively inexpensive, especially when compared to decorative plaster.
For the consumer, this means that a square meter of the finished surface will cost 30-40% less.
Main disadvantages of liquid wallpapers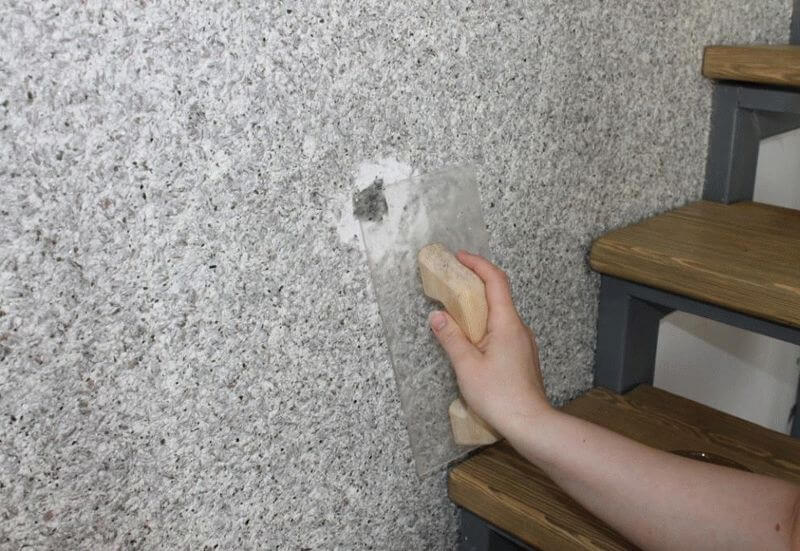 Like any other building material, liquid wallpaper has its drawbacks. Objectively, there are fewer of them than advantages, but they must be taken into account before buying. The main disadvantages are:
Not suitable for use in the bathroom (when hit by jets of water, the material loses its density);
Only dry methods of cleaning the surface from contamination are permissible;
The fuzzy structure can accumulate dust after drying.
It is up to each individual consumer to decide how critical the flaws in the material are. But one thing is obvious: liquid wallpaper provides almost endless possibilities for creating a spectacular and original design of a room.
And not only an experienced professional is able to cope with the work, but also a novice home craftsman.