The adoption of cutting-edge technologies in the real estate market has the potential to forever alter the way business is conducted in this age-old industry. The advancement of technologies affecting real estate in recent years significantly. On how the sector operates and has changed the face of the industry.
Buyers and investors can explore various properties without leaving their homes. And the credit goes to new tech-enabled platforms. Some trends, such as the use of AI are becoming more popular as the demand for tech-enabled real estate platforms grows.
The ability of a technology to give value to its users will determine whether or not it is adopted successfully in the real estate sector. Certain features are crucial to users, according to the NAR Home Buyer and Seller Generational Trends study for 2021. Among these are extensive information, photos. Such as Floor plans, real estate agent contact information, and virtual tours. Technologies assist users in meeting their needs and providing them with vital information. So, that they can utilize to make decisions.
The Impact Of Technology Real Estate Businesses
Real estate purchasers and sellers' perspectives have shifted as a result of technological breakthroughs and innovation. It has become so ingrained in our daily lives. We are unaware of how important we have been in assisting these developments in the real estate industry. The paper-based sales procedures are replaced by an automated real estate technology. Because the way realtors handle the sales process has altered as a result of the evolution.
Artificial Intelligence In Real Estate
Artificial intelligence is changing the real estate industry. How agents do business in a variety of ways, Chatbots on real estate company websites are a typical application of AI. It allows you to save time by responding quickly to potential clients and answering inquiries that aren't unique to each consumer. It can also use automation in conjunction with a CRM system to respond to leads quickly and allow the team to focus on higher-priority duties.
Apart from being a technology platform for lead generation and marketing. RAIYA also enables for the smooth integration of one of the most significant developments in real estate technology. Artificial intelligence (Real Estate Artificial Intelligence Your Assistant)
Sales people that use AI have seen a 50 percent boost in leads and appointments. Because, it has helped them create and maintain relationships with leads who later converted.
Data Analytics
Following up on and maintaining your leads is the next phase in the real estate sales process. A customer relationship management system (CRM) is a must-have for any real estate company. It gets rid of the harsh competitiveness that causes leads to fall off your plate and onto the plate of another team. It is the first stage in incorporating technology into a real estate company's sales and marketing process.
Adaption of cloud-based technology to ease the work
The cloud service has been a boon to real estate stakeholders. Because they can now access data on any property from anywhere in the world. The clouds assist in the storage of large data sets on a remote server. It can be accessed by stakeholders to answer any customer questions about any property they are interested in. This lowers manual office work. And saves a significant amount of time and energy spent searching for papers. Cloud computing is available in three main service models. Each of which caters to a particular set of corporate needs. Software as a Service (SaaS), Platform as a Service (PaaS), and Infrastructure as a Service (IaaS) are the three paradigms.
Virtual tour of the property
Due to the second Covid-19 wave that has hit our country, movement has been restricted. Making it impossible for an investor or buyer to view a property they are interested in. They can now take a virtual tour of the property before making a selection. During this process, a video conference between the stakeholder and the buyer is planned, which all property-related inquiries are answered. And a virtual tour is offered. Virtual property tours give a true representation of the subject property's appearance and feel. In real estate, it is frequently the case that the quality of the property does not meet the investor's or buyer's expectations. Relying on one's imagination, individuals may now opt for virtual tours!
Internet of Things (IoT)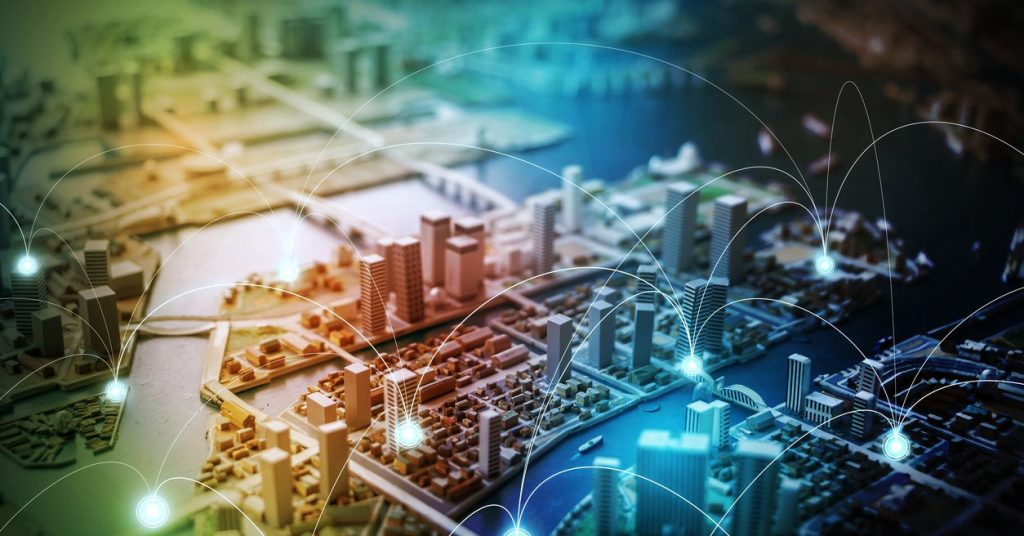 In many respects, smart houses, apartments, and technologies are transforming. The Internet of Things (IOT) powers smart gadgets, which are quickly becoming one of the most popular property management technologies affecting real estate.
IOT is the practice of embedding sensors and computing technology into a variety of products. That we can interact with on a daily basis. However, the ultimate purpose of this technology is to make life more easy and enjoyable for people.
While smart apartments are best implemented in new construction. older structures can be adapted to provide the same level of connectivity.
Technology for Real Estate Agents
Consumers and real estate agents both benefit from technological advancements. Because today, real estate brokers are beginning to embrace technology built specifically for realtors to assist them in providing services to their clients. Here are some of the most widely used real estate technology tools today.
Multiple Listing Services (MLS)
In-app communication
Social media
High-Tech Devices in the Real Estate Industry
Some technical advancements are equally significant to consumers. And one innovative application of technology in real estate is the use of drones to showcase and sell homes. Here are a few of the benefits that drones provide to real estate brokers and home buyers and sellers:
Aerial photography
A better view of large properties
Additional interest in listings
In any case, as people around the world become more familiar with technology and technologies affecting real estate. Therefore, the opportunities will continue to grow. Because everyone interacts with the real estate sector in some way. It will have a significant impact on the lives of many people in the years to come.